The Situation with Celebrity Endorsement
---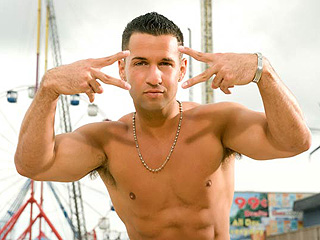 From credit cards to sneakers, it is not uncommon to see celebrities endorsing a brand. The basic idea of an endorsement is pretty simple: People like celebrities. So, if a celebrity says that he or she likes a particular product, then people will like that product too. But what happens when that celebrity endorsing your brand brings negative associations? Celebrity scandal has resulted in contracts being terminated, but recently clothing company Abercrombie & Fitch proposed a new alternative.

Abercrombie has offered to compensate reality star Mike "The Situation" Sorrentino (a character on MTV's  The Jersey Shore) to stop wearing A&F products.

"We are deeply concerned that Mr. Sorrentino's association with our brand could cause significant damage to our image," said a statement on the A&F website. "We understand that the show is for entertainment purposes, but believe this association is contrary to the aspirational nature of our brand, and may be distressing to many of our fans."

Initially this sounds ingenious and yes, pretty funny. But it brings into question just how effective celebrity endorsement is.  Can celebrities really transfer their popularity–or in this case, notoriety–from themselves to the brands which they endorse ?

A&F is no stranger to controversy. The company's catalogs have caught heat for scantily clad models and, though they were later dropped, partial nudity in A&F display photos led to obscenity charges in 2008 in Virginia. So, given its semi-scandalous past, is The Situation's endorsement really such a situation?